LIMITED TO 25 PIECES EACH
RETRO COLLECTION
The new collection doesn't just pay homage to vintage craftsmanship; it infuses the essence of the past with a modern sense of fun. It's a celebration of the Retro, incorporating playful touches that serve as a tribute to Gerd-Rüdiger Lang's enduring legacy and the cherished memories of an era gone by.

The inspiration for this retro collection takes us back to a pivotal moment in Gerd-Rüdiger Lang's career when he embarked on his first entrepreneurial journey. It was an era marked by the disruptive influence of the quartz movement in the watch industry. During this time, Gerd-Rüdiger Lang's vision to establish a brand centered on mechanical movements was seen as a daring and even audacious undertaking.
We are not simply commemorating the past; we are also a heartfelt tribute to the audacity of Gerd-Rüdiger Lang through his last business endeavor, with his protege, Georg Bartkowiak. Our brand, which took shape before Gerd-Rüdiger Lang's passing in March 2023, stands as a symbol of his resolute dedication to innovation and the pursuit of mechanical excellence.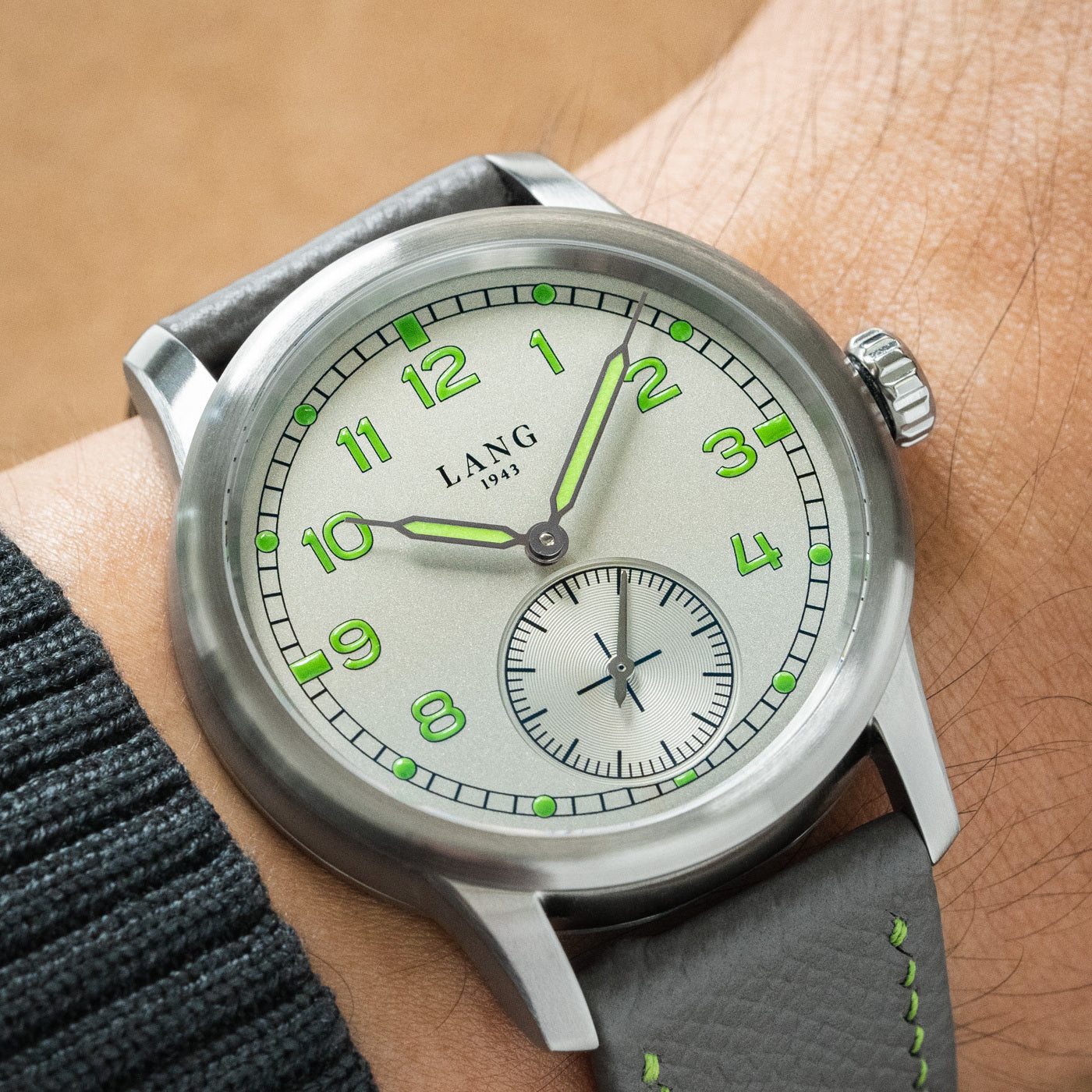 Retro
Back to the 80s
Our Retro collection allows us to relive the 1980s through the vibrant neon colors that were popular during that period. This Swiss-made timepeices' signature design has been infused with a touch of nostalgia, taking us on a journey through our fondest memories. The lime green and orange neon numerals, made from Swiss SuperLuminova, stand out against the light grey sandblasted and rhodium-coated dial.
"The Retro collection is a testament to the brand's commitment to timeless craftsmanship and style."
Georg Bartkowiak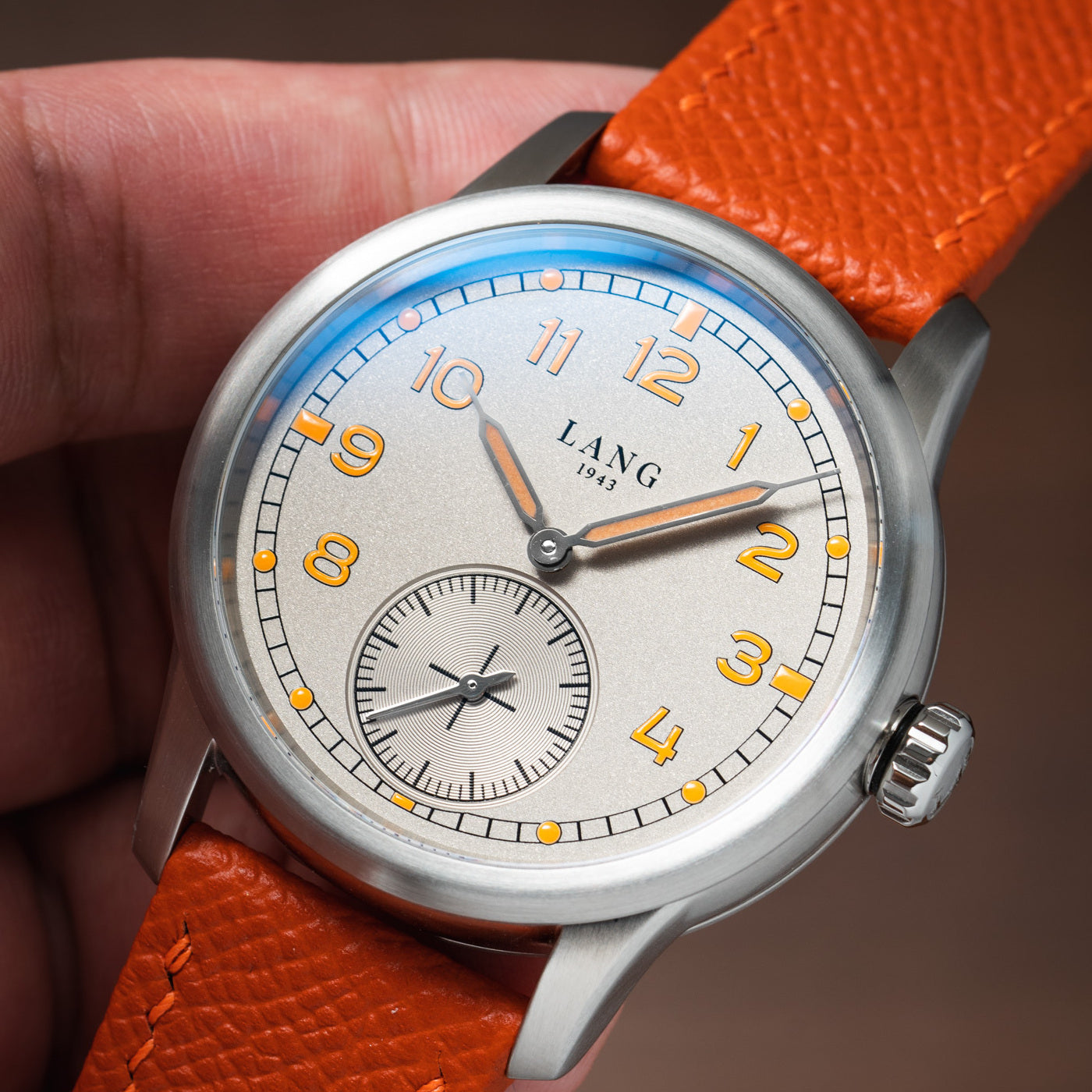 MERGING COOL & VINTAGE
The Retro collection timepieces composed of two distinct dials associated with their respective strap colors. One in light grey with lime green stitches and the other in neon orange. The leather straps are equipped with easy-change pins and adorned with the distinctive LANG 1943 solid stainless steel pin-buckle.
The Retro collection expertly walks the fine line between cool and vintage, a blend that only a fortunate 50 watch enthusiasts worldwide will have the privilege to showcase. 
3.500€ (excluding VAT)
October 18th, 09 am CEST
Our exciting line extension will make its debut at the Singapore Watch Fair on October 18th, and it will be available for purchase on the same day here on our website.